SPONSORED FEATURE
Welcome to Friendship Towers
at Sayre Christian Village
We recognize that most everyone has become accustomed to more space. Our Friendship Towers apartments were built with that in mind and boast some of the largest square footage in the area. Each apartment will have a full size kitchen with dishwasher, washer and dryer, and be designed to meet the needs of the changing adult population.
"Residents choose us because they don't want to compromise. They want the large space of a cottage, but they also want the ease and accessibility of enclosed walkways with just steps to large lounges, activity spaces, and dining in the restaurant or café," says Elise Hinchman, VP Marketing and Development.
Some benefits in addition to the space are the 'all-day dining', chef-driven delicious meals. You don't have to choose between nutritious and tasty — all our meals are both —with accommodations available for a variety of diets.
Our sense of community is very strong here — the residents and staff are like family. We have built a reputation as a versatile, thriving retirement community that cares about their residents and staff.
We are a hub for families, for the community.
We also are rare in the fact that we have a full-time chaplain on staff, offer a multitude of church services across campus, two chapels and two large spaces for larger services, Bible studies, and more.
Friendship Towers offers both independent living and certified assisted living services for those who need a 'little extra help' with activities of daily living from time-to-time or on a permanent basis.
With the addition of our Friendship Towers Memory Care Community, we're able to provide safe, secure and resident-centered programming that is structured around the needs of individuals with dementia or memory impairment at Friendship Towers.
Families love the Friendship Towers Apartments at SCV because they know that there is less likely to be a disruptive move in the future if another level of care is needed. Most other communities do not offer nearly as many levels of care, nor the level of advanced on-site physical therapy.
Karen Venis, CEO says, "While we have the state-of-the-art amenities on campus, it still feels like home. That's unique. Families don't feel like they're 'visiting' when they drop by Friendship Towers, they really feel like they're going 'to Mom's' or 'going to Grandma's for Sunday lunch.'"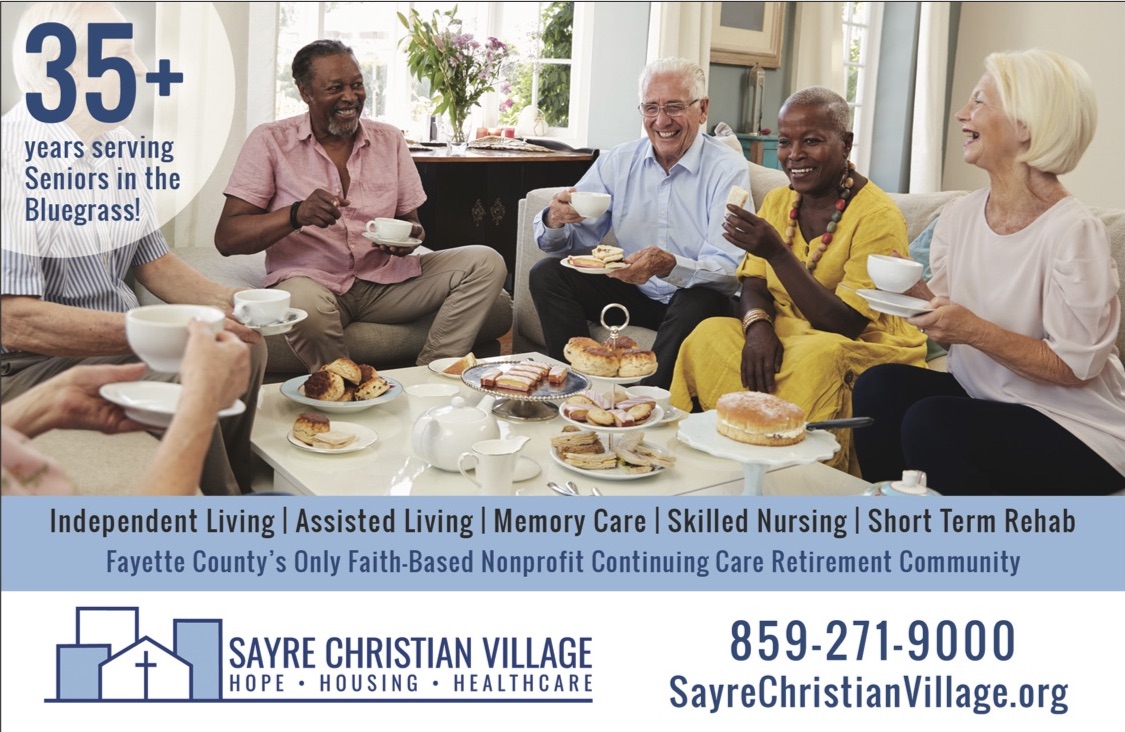 Learn more about Sayre Christian Village!
859.271.9000
___
This sponsored feature appears on page 33 of the 2021 annual print edition of the Spring Summit Guide.

Call today to advertise in Summit Guide, 859.361.4169