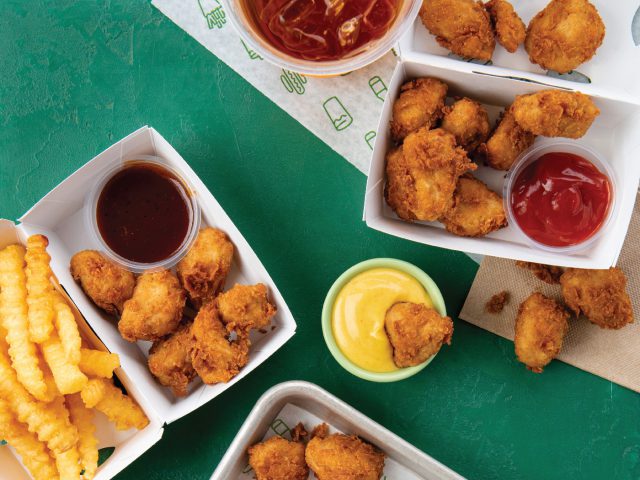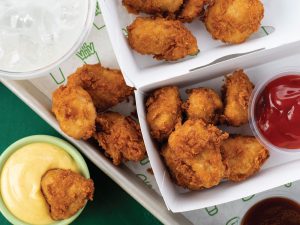 Shake Shack's across the nation (excluding stadiums and airports) will be launching Chick'n Bites for a limited time.
They are served with your choice of dipping sauces and come in either a 6 piece or 10 piece option. (*pro tip: ask the Shack employee to try them with cheese sauce, ShackSauce, or buttermilk herb mayo)
Their bites are made fresh to order, never frozen, and prepared with a certain cooking method to make sure they are tender. Chick'n Bites were first introduced in the Innovation Kitchen and West Village Shack in September 2018.
Shake Shack is located in The Summit at Fritz Farm by the green area.