Do you have trash bags every year filled with wrapping paper after all gifts have been opened? Boxes piling up with tissue paper and not quite sure what to do? Want to put an end to all of this? There are many ways to reduce the amount of waste this holiday.
Recycling and composting reduces waste heading to landfills but still required energy and resources. Reducing your overall waste is even better. Use less this holiday season with these tips: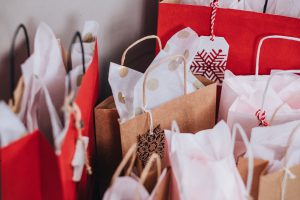 Give unwanted items in good condition a second life by donating them. Find a local organization near you at lexingtongreenguide.com. This guide was developed by a group in the Citizens' Environmental Academy.
Use a reusable shopping bag.
Reuse gift boxes and gift bags.
Purchase items with less packaging and packaging that is recyclable in Lexington.
Use old newsprint, gift bags, and catalogs instead of purchasing new wrapping paper.
Give rechargeable batteries with gifts that requires batteries.
Give experiences, not things.
---
Call today to advertise in Summit Guide, 859.268.0945