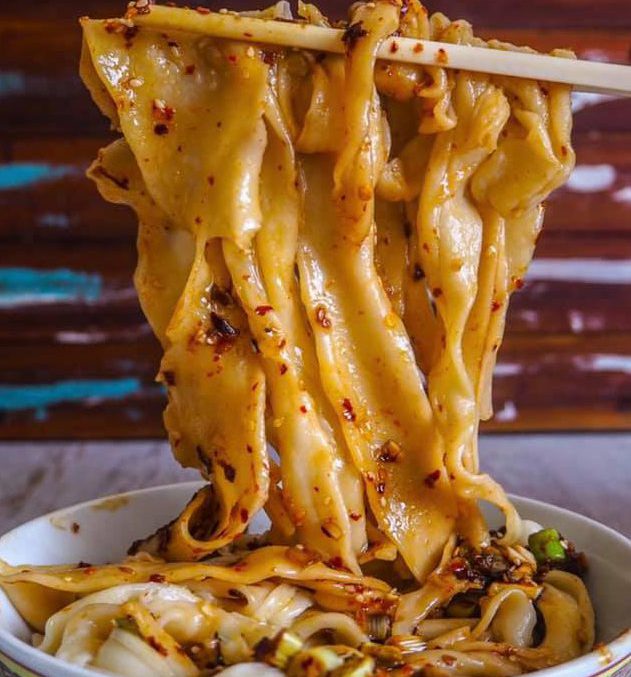 Is there a place near The Summit that sells Biang Biang noodles? Where is it located? What comes with the noodles? If you are a big fan of Chinese food, you'll want to try this place out.
If you haven't heard of Dodd's Corner Farmer's Market in Nicholasville, KY, than you are missing out.
Formerly known as the central seed store for Nicholasville nearly 100 years ago, Dodd's Corner is a community-based year-round venue that is part farmer's market, part cafe, and part micro-restaurants. Local farmers, crafters, artisans, producers, and "food–preneurs" come together to provide a variety of fresh produce and related products directly to the consumer.
One thing they have been pushing lately are their Biang Biang Noodles that have come straight from Xi'an, China. The same place where these hand-pulled noodles are world-famous. This dish comes with ginger, cilantro, scallions, and sesame oil.
The dish is so popular that they actually ran out the other day, but of course getting more for the high demand.
If you happen to be traveling to Nicholasville or live there, you can find this year-round market at 309 N. 3rd St, Nicholasville, KY.
—
Call today to advertise in Summit Guide, 859.268.0945