Recently many stores around the nation have either been closing doors to save money or closing all due to bankruptcy. Which store is closing down? Where is it located?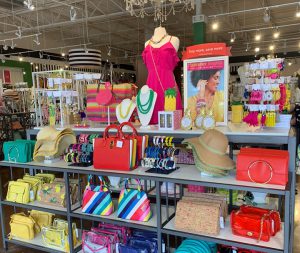 Charming Charles, located in Lexington Green mall, will be closing their doors for good. The popular women's apparel and accessory story will close all 261 stores by August 31. The company filed for Chapter 11 bankruptcy.
CC had 390 stores back in 2017 throughout the U.S., Canada, the Philippines, and Middle East. High lease costs is a factor into the store filing for bankruptcy.
The chain opened doors in 2004 and described itself as being "known for offering a wide array of women's apparel and fashion accessories, beauty, gifts and more, all ingeniously arranged by color; making that perfect look fun and easy to find."
Their website will no longer take online orders at this time and no estimate as to how many the stores employed.
—
Call today to advertise in Summit Guide, 859.268.0945