Lexington will soon have its own Dave & Buster's. The new 30,000 square foot restaurant and entertainment arcade will be located at Southpark Shopping Center on Nicholasville Road.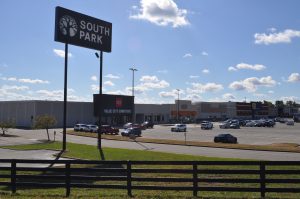 The new Dave and Buster's location will go in the former site of TGI Fridays before it was demolished. Construction is planned to begin in 2020 with expectations to open in early 2021.
This will be the third Kentucky location for the popular chain. The company is currently based in Dallas, Texas with 134 others locations throughout the U.S. and Canada. Each Dave & Buster's has a full-service restaurant and a video arcade.
—
Call today to advertise in Summit Guide, 859.268.0945