SPONSORED FEATURE
Meaningful Days
Know your Neighbors at the Lantern at Morning Pointe
The Lantern at Morning Pointe is Lexington's Alzheimer's Center of Excellence. Our goal is to provide a comfortable, safe, and secure environment that allows for "aging in place" to minimize the likelihood of future moves.
"We can help your loved one live their very best life with very challenging diseases, Alzheimer's and dementia. Every detail of our single-level living community is geared toward our one focus – Alzheimer's and memory care," says Jana Hatton of The Lantern at Morning Pointe.
The beautiful campus on Ruccio Way offers Personal Care at Morning Pointe and Memory Care at The Lantern. With a convenient location in South Lexington, Hatton says, "We're close to many parks and greenspaces, and we have fantastic community partners and neighbors. Although we are in the hub of South Lexington, our campus has ample greenspace and beautiful courtyards for our residents and their families to enjoy."
"Morning Pointe communities are true communities, in every sense of the word," says Hatton. "We work together, we play together, we celebrate together, we worship together, we live our best lives together. We are fortunate to have a team that sees each resident as an individual and is dedicated to making sure that residents live with the dignity and respect they deserve."
Each living community features licensed nursing staff on duty 24/7 who manage and administer all medications. "Our staff understands, through training and ongoing learning, how to work with and around aging seniors with Alzheimer's and dementia. By investing time and attention in understanding prior roles, routines, life experiences and interests of each resident, The Lantern team of professionals create an environment that truly enhances quality of life."
The transition from a family home to a senior living community is not an easy one; however, Hatton says, "Many residents improve dramatically once they become engaged in meaningful activities and receive much needed socialization."
The Lantern is intentional in providing programming that focuses on each resident's individual interests, life experiences, and personal strengths. Hatton says, "There is a natural flow to ease every resident into the day and to keep them engaged in meaningful programs."
Prospective residents and family members are encouraged to visit each of the communities to better understand the scope of services offered. "We realize how difficult a move is for any person, especially seniors, and we would be pleased to discuss the depth of healthcare services offered at our communities," says Hatton. "We are proud of what we do and what we offer and we hope you'll visit us soon to learn more about the Morning Pointe way."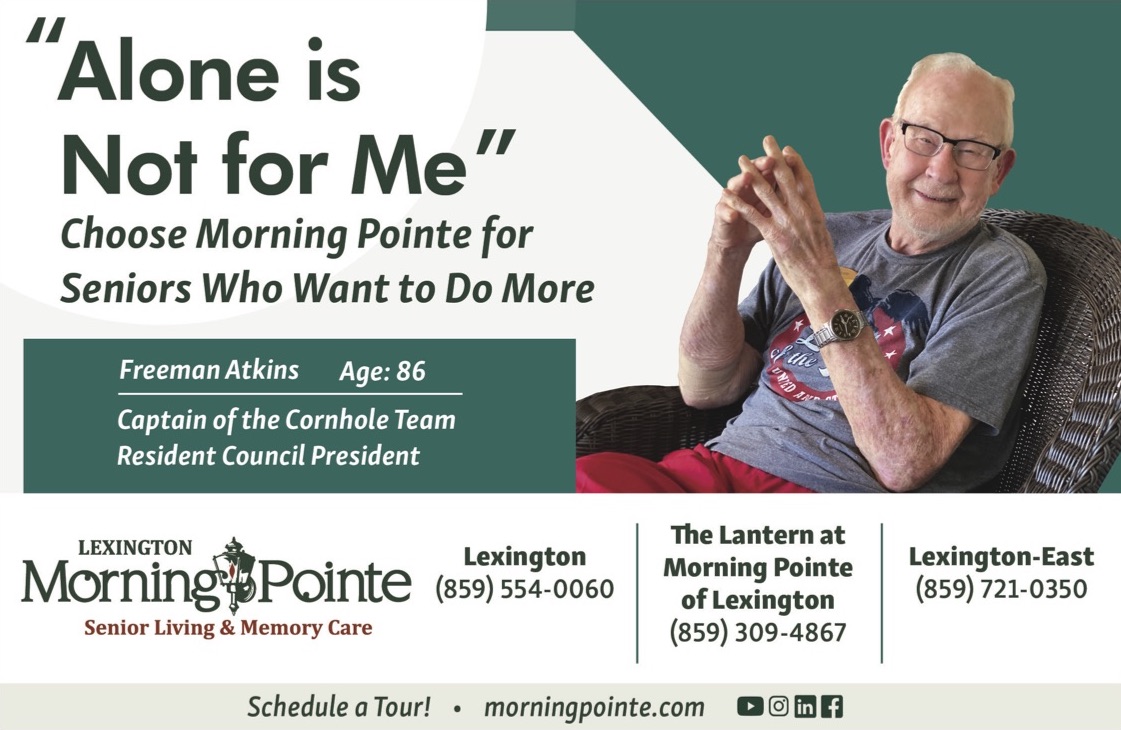 ___
This sponsored feature appears on page 31 of the 2021 annual print edition of the Spring Summit Guide.

Call today to advertise in Summit Guide, 859.361.4169