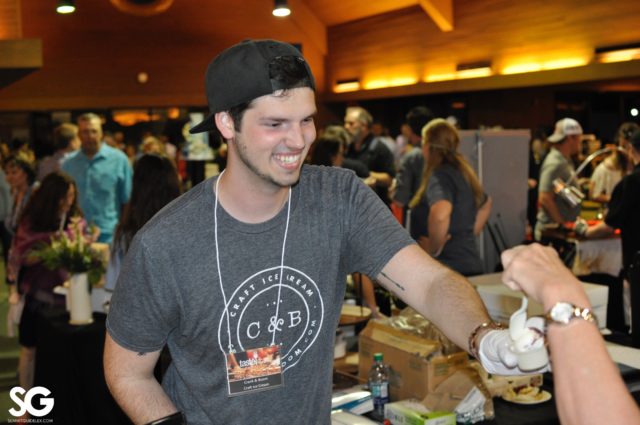 With the closure of The Barn at the Summit at Fritz Farm, Crank & Boom Craft Ice Cream has found a new home on Clays Mill Road.
The new location will be at 3101 Clays Mill Road, in the former Lyle's BBQ spot, right around the corner from another local favorite, North Lime Coffee & Donuts. Other local neighbors in the Stonewall Shopping Center include DY Market, Bluegrass Bakery, La Marchesa, and Cheng's.
On Tuesday, June 16, Crank & Boom had its final day of service out of their location at the Summit.
Since the new location isn't quite ready to open yet, Crank & Boom is introducing The C&B Summer Pop Up, a mobile cart and tent where C&B will be serving outside while construction is underway for the new location.
The C&B Summer Pop Up Shop will open on Friday, June 19 at 11 am outside the new location. Look for the purple tent. Service will include scoops, pints, and Small Batch Pre-Order pick ups.
___
Call today to advertise in Summit Guide, 859.361.4169