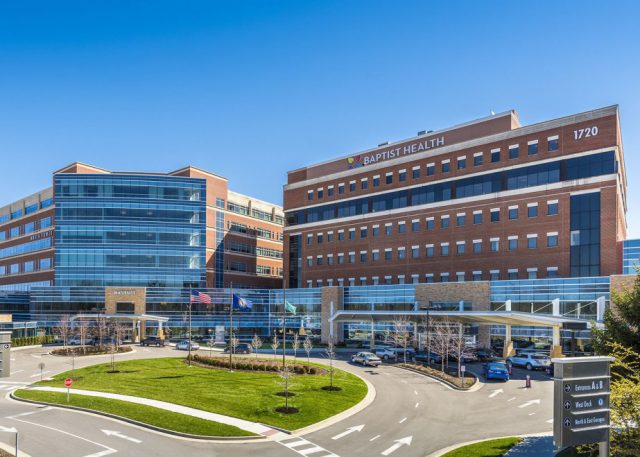 The University of Kentucky, in partnership with Baptist Health Lexington, has been selected as a testing site for the Janssen Pharmaceutical Companies of Johnson & Johnson's Phase 3 clinical research study, called the ENSEMBLE trial.
This phase of the clinical trial is designed to evaluate the safety and efficacy of a single vaccine dose of the Janssen investigational COVID-19 vaccine candidate versus placebo, in approximately 60,000 people, including significant representation from those 60 and older.
The research teams plan to enroll at least 2,000 local volunteers for the trial, which is open to people over 18 who meet inclusion criteria, including adults with and without health issues associated with an increased risk for progression to severe COVID-19.
UK's Dr. Richard Greenberg, an infectious disease expert with four decades of experience in vaccine development, leads this local effort.
"The most important effort to end this pandemic requires the cooperation and participation of many scientists, doctors, public health leaders, politicians, and the people of the world," Greenberg said. "To have a chance to be a small part of the solution is not only an opportunity for the university but an honor for me. I thank the many people working so hard at all levels of this project—from those behind the scenes to all of our volunteers—because they know how important this to the world.
The Baptist Health Lexington arm of the study is led by Dr. David Dougherty, an infectious disease specialist, along with a clinical research team. "We are proud to partner with other providers to bring the latest innovations in healthcare and wellness to our communities," said William G. Sisson, president of Baptist Health Lexington.
To learn more about the trial and participating, go to StopCOVIDKy.com. All information is confidential, and completing the questionnaire does not obligate you to join the study. Qualified participants will be compensated. Additional information is also available at Janssen's ENSEMBLE website.
___
Call today to advertise in Summit Guide, 859.361.4169